This is a project I have wanted to try for a long time. Bath Fizzies. Ok most people call them bath bombs but, aside from the alliteration, I am not a fan of that name so Bath Fizzies it is.
I think maybe it is the chemist in me to which these little gems have appealed. This project harkens back to the ole' school science fair baking soda and vinegar volcanos. In fact, that is exactly why these fizz when put into water; baking soda and acid, in this case citric acid rather than vinegar. We use the citric acid instead of vinegar because citric acid is a solid at room temperature and vinegar is a liquid. Citric acid easily dissolves in water (like salt and sugar) and has about the same pH as most vinegars. Citric acid is found in citrus fruit (oranges, lemons, limes, etc.).
When you drop these fizzies in water, instead of a volcanic explosion, you get cool fizzing, skin softening oil and salts, and yummy aroma therapy all from a little bath fizzie!
What you will need for this project is the following:
1 cup baking soda
1/2 cup citric acid (I ordered mine online but you may be able to find it in a well stocked canning supply section in a grocery store)
1/2 cup corn starch
1/2 cup mineral salts (I used real salt, the same stuff I cook with, kosher or sea salt works too, or you can leave the salt out)
2 Tbls coconut oil (you could use 2.5 tsp almond, olive, or other light liquid oil instead)
3-5 drops essential oil (I used lavender)
A spray bottle of water
Food coloring. To keep this as safe and natural as possible I used 2 tsp dried beet root power but you could uses any food coloring with which you feel comfortable (you will only need 3-4 drops of liquid coloring)
You will also need a mixing bowl, some sort of mold to press the mixture into; I used a mini-muffin pan but there are many interesting mold shapes you can use. You will also need either a fork or a pastry knife (see wire thing in picture above).
This recipe gave me 13 mini-muffin sized bath fizzies.
First put all the powered ingredients into a mixing bowl. Since my colorant is a power it went in to the mix at this stage rather than with the wet ingredients. Mix this well. It is very dusty so you may want to use a mask or a handkerchief over your mouth and nose to keep from breathing in the baking soda and corn starch (not particularly harmful but uncomfortable and salty!)
See how the beet root made a really lovely light pink! Once the dried goods are mixed cut in the coconut oil like you would cut in butter in a pie crust recipe. Use the pastry knife (pictured below) or a fork to cut the coconut oil into the dried mix. Keep smooshing away until it looks like damp sand and all the coconut oil is incorporated.
When squeezed, this is how the mix holds together.
Lightly spray the mix with the water bottle then quickly stir the moisture into the mix. Remember that when you put water on the mix it will start to fizz. Our goal is to minimize the fizzing while getting the mix damp enough to mold. Once dry, it should hold its shape. Without the moisture added, the bath fizzies just crumble. You will need to spray the mix with water then quickly mix it in several times. You will be adding about 2 tsp of water, give or take, depending upon how humid or dry it is in your home.
If you are using a liquid oil and liquid food coloring, instead of cutting the oil into the mix you will mix the oil, water, and food coloring together then sprinkle it on the mix a tiny bit at a time, combining it all together well before adding the next bit, repeating until it is all incorporated.
Once it is all mixed together press the mixture into your mold. Again I used a mini-muffin pan but there are a lot of very cool molds available. I just didn't happen to have one handy (nor did I want to buy one). Let the bath fizzies sit in the mold until dry to the touch. In my very dry (and cold) climate, that took only a few minutes. After drying, remove the bath fizzies from the mold and let sit out longer to dry further.
Once completely dry you are good to go. These will be going out as Christmas presents. Drop one or two in a warm bath and watch them go. Because these used the beet root powder as the colorant, the bath water takes on a pretty pale pink which completely washes away (in other words it does not stain the bathtub).
These are for me. Now I need to make a few more batches!
Don't forget to follow me on
Facebook
and
Pinterest
.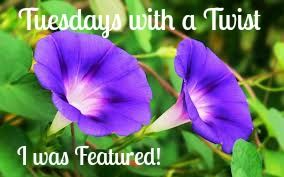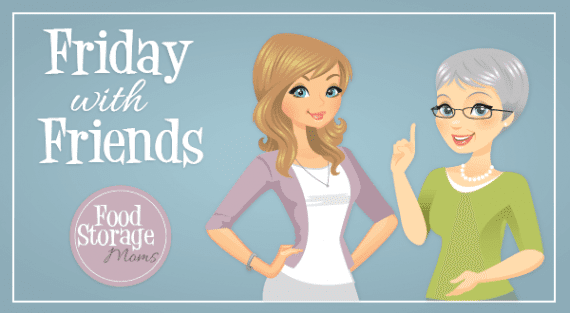 Shared with:
Creative Home and Garden Hop; My Favorite Posts Show Off Weekend Blog Party; Inspiration Monday; Clever Chicks Blog Hop; Amaze Me Monday; Motivation Monday; More the Merrier Monday; Momma's Meandering Mondays; Snickerdoodle Sunday; Homestead Barn Hop; A Return To Loveliness; The Scoop; Turn it up Tuesday; Do Tell Tuesday: Pincentive Blog Hop: Show Me What You Got; Tuesdays with a Twist; Wonderful Wednesday; Fall into Fall; Homemaking Link Up; Wow Us Wednesday; Whatever Goes Wednesday; Home and Garden Thursday; Treasure Hunt Thursday; Create It Thursday; Thursday Favorite Things; Frugal Days, Sustainable Ways; Sweet and Simple Fridays; Homeacre Hop; Grace at Home; Craft Frenzy Friday; Blog Strut Blog Hop; What to Do Weekends; The Merriest Blog Hop; From the Farm Blog Hop; Farmgirl Friday; My Favorite Posts Weekend Show Off Party; Wildly Original Link Party; Monday Funday; Block Party; Your Whims Wednesday; Winter Blues Wednesday; Wildly Original Link Party; Fridays with Friends