Dutch Oven Bread - So Simple!
So when I found this recipe a couple of years ago I was dubious. I have been baking my own bread (admittedly sporadically) for several years now and, though I know I still have lots to learn, I felt I had a pretty good handle on the basics of bread making. And this recipe did not look like it had a chance to work. But after stumbling upon it a few more times in various places I decided to throw caution to the wind and give it a try.
It worked. Beautifully. It actually worked beautifully the first time. And then I tried it again and it worked beautifully the second time too. And the third. And so on.
This bread is crusty on the outside and chewy on the inside. It makes a good serve-with-dinner bread or an even better serve-with-soup or stew bread.
For ingredients you will need:
3 cups flour
1 3/4 teaspoon salt
1 1/2 cups of water
1/2 teaspoon yeast
For equipment you will need:
One large bowl for the dough to rise in
One Dutch Oven
Plastic wrap for the top of the bowl
A big spoon. One of those spoon-ulas (half spoon, half rubber bowl scraper spatula thingees) works best.
My Cast Iron Dutch Oven
Four simple ingredients!
Into the big bowl put all the ingredients in no particular order. 
Ingredients before mixing
Mix together with the big spoon. The mixing takes less than a minute. The mixture will be gooey and messy looking.
All Mixed Up
Cover bowl with plastic wrap and leave on counter overnight. In other words, do not put this in the refrigerator. 
Ready to set on the counter all night
You want the dough to have 12 to 18 hours to just sit and rise. 
After sitting on counter about 14 hours
The next day after the dough has risen put the Dutch Oven into a cold oven and heat oven to 450 degrees. After the oven is preheated, set the timer for 30 minutes and leave the Dutch Oven in your now heated oven.
While the Dutch Oven heats up, turn the dough out onto a heavily floured surface and with heavily floured hands shape into a ball.
Cover the dough with plastic wrap and let set covered on the counter for 30 minutes.
Remove Dutch Oven from the oven, remove the lid and carefully put dough into Dutch Oven, recover with lid and put Dutch Oven back into the 450 degree oven for 30 minutes. Be careful! The Dutch oven is 450 degrees and so is the lid.
Ready to Cook
After 30 minutes remove the lid, briefly admire the bread you are baking, then put the now uncovered Dutch Oven back into the 450 degree oven for another 15 minutes. Remember these last 15 minutes are without the lid.
After 30 minutes with lid on
Remember to put the lid somewhere you won't bump into it. My cast iron lid takes a very long time to cool down.
After the 15 minutes are up, remove the Dutch Oven from the oven, remove the bread from the Dutch Oven and allow to cool on a wire rack. 
All done! Ready to cool on wire rack.
Use pot holders to get the bread out so you don't burn yourself. Now stand there and admire your work! I know I always do.
So after I made this awesome bread it was time to cook dinner. What could I do with a very hot Dutch Oven? Apparently lots of things. Scroll down to my next post to see
The Dinner After
.
Don't forget to follow me on
Facebook
and
Pinterest
.
I was Nominated! Lookie-here!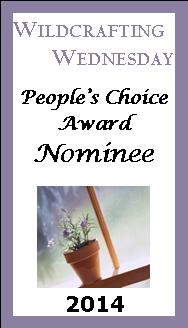 Shared with:
Homestead Barn Hop;
More the Merrier Monday;
Clever Chicks Blog Hop;
Tuesdays With A Twist;
Wildcrafting Wednesday;
Wow Us Wednesday;
From the Farm Blog Hop;
Thursdays at the Homestead;
Freedom Fridays;
Home and Garden Thursday;
Frugal Days, Sustainable Ways;
A Peek into my Paradise;
Inspire Me Tuesday;
Tutorial Tuesday;
Barns and Noodles - Creativity Linky Party;
Imparting Grace;
Meal Plan Monday; Snickerdoodle Sunday; Tasty Tuesday